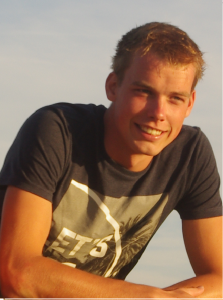 I've done my internship at Transenter/PWCIB from February till June 2016 and I've had a great experience there! My colleagues were great and Paul is a really  nice and easy-going guy too. Everything was taken care of very well; they've found a nice flat close to the company and the monthly salary showed that they were serious and appreciated my help. I've done really a lot of different activities, all of them either marketing or sales related. Personally, I believe the spreading of tasks and responsibilities I got during my internship helped me a lot in learning how a business works. At Transenter/PWCIB you get to see and experience a lot of what keeps a company running and how everybody is working to make the company work and its customers happy. A lot of new initiatives are thought of and implemented which makes the time past very fast. The virtual working with colleagues and/or external partners is great to experience and to learn from.
Don't expect to be sitting around doing nothing but also don't let this scare you, doing so many different, interesting and fun new things makes the time fly. I really liked the fact of being involved in both languages as well as intercultural business. For me, it was the perfect mix since I was a student of International Business and Languages.
Besides work, there's also leisure of course and Wroclaw is a beautiful city that has everything. It was the European capital of culture and you can really notice it being an emerging city. It's a lot of fun to go out in Wroclaw in the weekends (during the week isn't bad either) and you really have to spend as much time as possible in the beautiful city centre. Friday afternoons are crowded but cosy and I would really recommend to have a beer or wine at one of the great terraces.
So, if you want to learn a lot about virtual working, intercultural business, languages and if you want to have fun with great people inside and outside the office, I can really recommend Transenter/PWCIB as the perfect place for that.
(P.S. if that yellow food truck is still there, at 2 minutes walking from the office, make sure to try one of their sandwiches for lunch)
Have a great time!
Rinke Krikke